Block
Looking for IT SERVICES for Your Business?
DevOps Solutioning & Implementation
Streamline Your DevOps Journey for Success
Cloud Consultation and Setup
Seamless Cloud Integration for a Brighter Future
Upgrade Your Systems with Precision and Care
Navigating the World of Linux with Expert Guidance
At CubenSquare, we provide a wide range of IT support services to help your business thrive in the digital age. Our dedicated team of experts is here to assist you with a variety of solutions tailored to your specific needs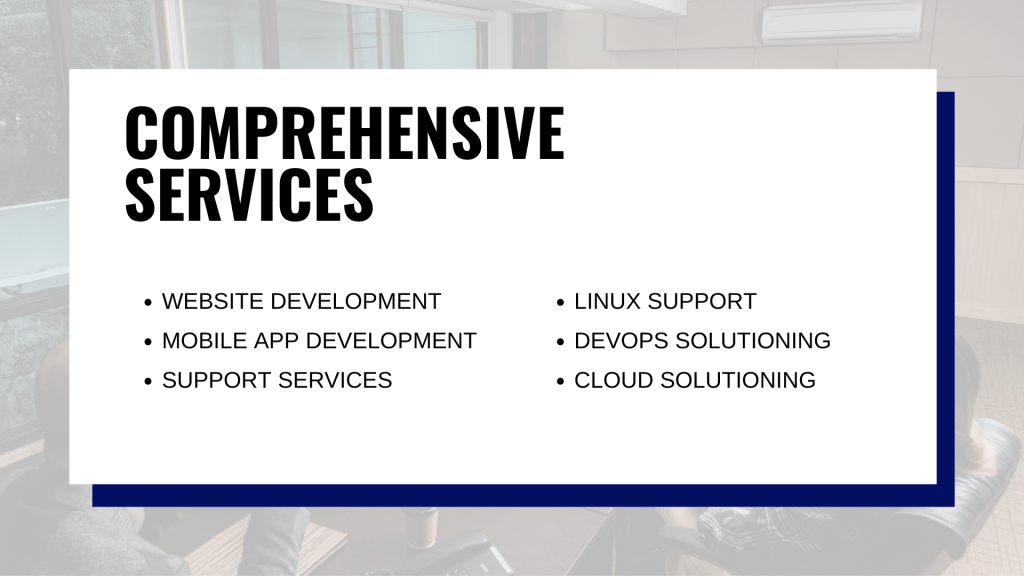 CubenSquare has been an invaluable partner for our company. Their DevOps solutions and cloud consultation have helped us achieve greater efficiency and scalability. Their team's expertise and commitment to our success have been outstanding. I highly recommend CubenSquare for all your IT needs
The migration project handled by CubenSquare was executed flawlessly. Their meticulous planning and execution ensured minimal disruption to our operations. We now enjoy improved performance and security. It's been a pleasure working with their team
CubenSquare's Linux support has been a game-changer for us. Their prompt response to any issues and proactive system monitoring have greatly reduced downtime. Their expertise in Linux systems is second to none. We are extremely satisfied with their services
CubenSquare's cloud consultation and setup services have been instrumental in our growth. Their guidance in choosing the right cloud platform and setting up our infrastructure securely has saved us time and money. We've seen a significant increase in our site's performance and reliability.
CubenSquare's IT support has been indispensable to our business. Their DevOps solutions have streamlined our processes, making us more agile and responsive to market demands. Their team is not just technically proficient but also a pleasure to work with. We're glad to have them on our side